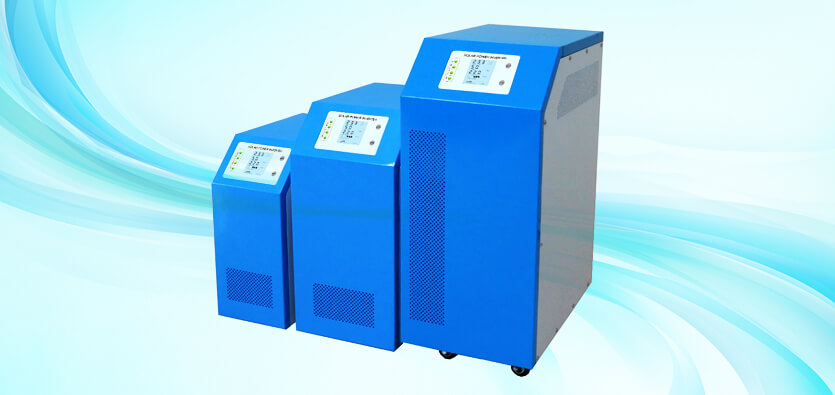 It is a challenging task to find efficient industrial battery charger fully compatible with your battery-powered manufacturing operations. Almost every industry needs rechargeable, efficient, and economical industrial battery systems. There is a variety of battery chargers available in the market. It is important to choose the charger best-suited to your application. Having an inappropriate charger could lead to the reduction in battery life and safety concerns.
The function of industrial battery chargers is to charge large batteries without affecting their lifespan. Problems such as overheating and overcharging can have a bad impact on the overall performance of a battery. Newly emerging technologies have addressed the conventional problems like overheating and overcharging by introducing sensors and preset parameters. Innovative capabilities allow operators to make necessary adjustments based on data and error codes. Whether you have a small-sized portable unit that plugs into a wall socket or a big unit with large amperage capacities, you can control everything from charging time to voltage and amperage.
Before buying a unit for your facility, you should carry out a thorough power study where you will understand your power needs and future goals. Battery data analysis will help you evaluate energy usage of your entire plant and environmental conditions. Budget is one of the important factors that you have to consider before making a decision. The knowledge of different types and rates of power management equipment will surely help you make the best decision.
There are three main charger technologies: high-frequency, ferroresonant and SCR chargers. High-frequency chargers are ideal when fast-charging and flexibility are prime concerns. SCR and ferroresonant chargers are vigorous and less susceptible to poor environmental conditions than high-frequency chargers. They are suitable if the environment of your facility has low ambient temperature or high level of dust particles in the air.
Quality should not be compromised no matter the nature of your charging needs. Most of the manufacturers offer a range of models varying in terms of application, size and configuration. Always select products which are rated high in meeting critical industrial needs. Innovative technology, accuracy, flexibility and durability should be the characteristics of your power equipment.
In Edmonton, Power Systems Plus designs and manufactures a comprehensive range of custom power solutions for your unique business requirements. Our load banks, power systems. and industrial battery chargers are designed to meet the highest quality standards and performance. We also provide a full spectrum of technical support and installation services in Edmonton.