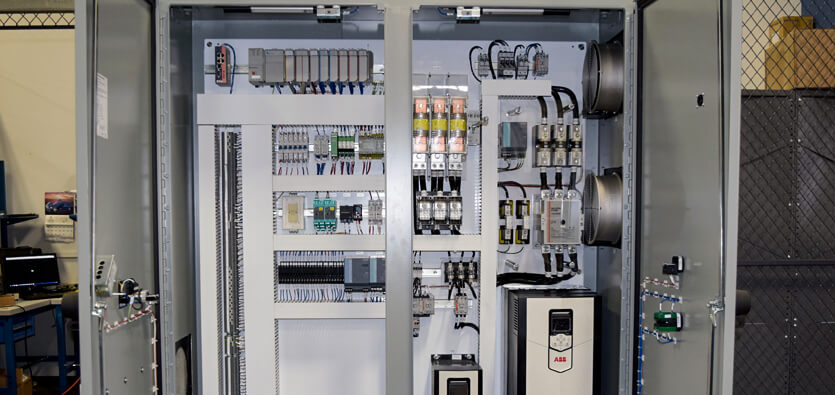 Maintenance is essential so far as industrial equipment and manufacturing processes are concerned. Control panels and other electrical components are expensive and sensitive. When not working at their best, panels can cause downtime. You can make the best use of your industrial control panels by following these guidelines:
Temperature management
In most of the cases, electrical components stop working because of high temperature. The size of the cooling system for your panel should be in accordance with the capacity of your panel. An undersized or oversized system can expose the panel to high heat or moisture. There are three major techniques to control the temperature of control panels: fan cooled cabinet, AC cooled cabinet, and air to water heat exchanger. No matter the nature of system you are using, carry out regular maintenance in order to keep your control panels running optimally.
Inspection
There is a variety of control panels available to accomplish varying needs. A regular inspection of panels and other manufacturing equipment can help a company reduce its production cost. Well-maintained equipment offer extended service life. It is recommended to have experienced employees who understand how to inspect and clean panel components, wires, and connections. Following a scheduled inspection plan can help you find issues early and save expensive emergency repair cost.
Cleaning
Clearing a panel of the dust and other particles can ensure smooth operations. Cleaning should be done in accordance with instructions provided by the manufacturer. Compressed air can be used to clean areas that cannot be reached with hands. It is not appropriate to use panels for storage.
Documentation and labeling
Once you are done with all the maintenance and inspection tasks, inspect the labeling and replace damaged labels. Moreover, document all the changes so that troubleshooting operations can be performed quickly.
Power Systems Plus is a rapidly growing turnkey operation which provides power solutions at national and international level. AC metering and control panel are some of our premium products. We not only design and manufacture control panels but also provide preventive maintenance, testing and commissioning services across industries. From telecommunication and health to oil and gas, we design and manufacture power systems, load banks, and panels for a broad range of industries in Canada. If you are looking for reliable and affordable control panels, generators, and maintenance service in Canada, Power Systems Plus should be your one-stop solution.