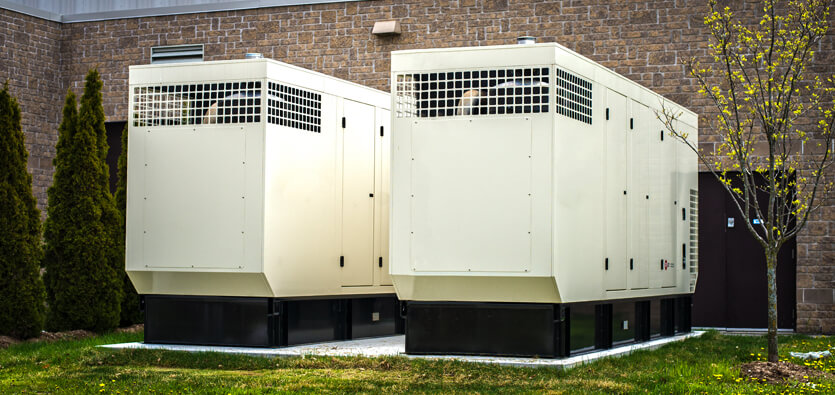 Despite the safe design of a generator, operating this equipment imprudently and ignoring the recommended maintenance procedures can cause health risks and system failure. Therefore, it is important to take preventive measures into consideration in order to make generator operations safe and efficient. The blog post will provide brief information on general hazards associated with power generators and how these hazards can be tackled. Following is the list of possible hazards and solutions:
In order to ensure safety, it is inevitable to install, service, and repair the equipment in accordance with the manufacturer's recommendations. A generator should be installed or serviced by either authorized service dealer or a qualified technician who understand the applicable codes and standards.
The engine produces extremely dangerous fumes that contain carbon monoxide. To avoid the concentration of carbon monoxide in a building, adequate ventilation should be provided. A recommended process is to pipe away all the gases from a facility to an area where living beings are not harmed.
Moving parts, belts, fans and other components of a generator can be a hazard. It is important to keep hands, clothing, hands, etc. away from the unit. Moreover, it is not advisable to remove any part of the unit while it operates.
Regular inspection is critical as it allows generator operators to identify and replace damaged components on time.
There must be a proper mechanism of cooling and ventilation in an enclosure housing the generator. A buildup of explosive gases can be deadly.
Accidental startups during any maintenance activity can be avoided by disconnecting battery cables.
Make sure that all power voltage supplies are positively turned off before carrying out installation or service.
If an operator has to stand on concrete or metal while performing installation or repair, it is recommended to lay down a wooden platform.
There is no doubt that generators produce the electrical voltage that can lead to deadly electric shocks. Therefore, it is absolutely important not to make a contact with terminals, cables, and other components. Barriers and guards can be used to avoid an unexpected contact. Standing on an insulated and dry surface can further improve the safety conditions.
Since fuels are flammable, it is crucial to inspect the fuel system frequently and fix the leaks immediately.
At Power Systems Plus, we not only manufacture generators and load banks but also provide installation and preventive maintenance services. We make sure that your generator is installed and maintained properly. Consult us to get customized power solutions for your unique business needs.